Faceoff Factory's Best of the West Overnight Camp
January 5, 2020
@
1:00 pm
–
3:00 pm
at the Rising Star Sports Ranch in Mesquite, NV.
Best of West Overnight Camp
January 3-5 at Rising Star Sports Ranch in Mesquite, NV 89027 with a staff of 9 Pros: Joe Nardella (Whipsnakes LC), Max Adler (Denver Outlaws), Noah Rak (Dallas Rattlers), Casey Dowd (Dallas Rattlers), Drew Simoneau (Chrome LC), Kevin Reisman (Boston Cannons), Chris May (Atlanta Blaze) Alex Woodall (Atlanta Blaze), Tyler Barbarich (Chesapeake Bayhawks).
Faceoff Factory Overnight Camp Schedule
January 3rd:
1:00pm-3:00pm Check-in
3:15pm-4:30pm Orientation/Lunch
4:45pm-7:15pm Evening Session
Dinner 7:45pm-8:30pm
8:30pm-9:15pm Film Study
9:15pm-9:30pm Coach Recruiting Words of Wisdom
9:30pm-10:30pm Free Time
10:45PM Lights Out
January 4th:
7:30am: Wake up Call
8:00am-9:00am Breakfast
10:00am-12:00pm Morning session
12:00pm-1:00pm Lunch
2:00pm-5:00pm Afternoon Session
5:00pm-6:00pm Dinner
6:30pm-8:30pm Evening Session – Team Competition
9:00pm-9:30pm Film Study
9:30pm-9:45pm Coaches Q&A
9:45pm-10:30pm Free Time
10:45PM Lights Out
January 5th:
9:00am-10:00am Breakfast
10:15am-11:15am Morning Reps Session
11:30am-1:30pm Individual Competition and Closing Remarks
2:00pm-3:00pm Check-out
This is first West-based overnight event. This is only 1 of 2 overnight camps we offer, allowing us to provide our students with the most rigorous and in-depth program offered. Students will not only be schooled on all aspects of the faceoff position from a technical standpoint, we will spend a significant amount of time competing and working on improving their confidence as well. This event will feature a staff composed of some of the games best at the professional level.
Although the face-off concludes within seconds, it is one of the most imperative aspects of game. This overnight event will allow the coaches to teach, correct, and improve the player's mind and techniques surrounding the face-off position. Students will be taught several techniques, counters, and skills associated with the face-off position through repetition on the field. Students will also be taught how to analyze and dissect all face-off situations through our evening film study sessions. Film study has become a core element of our coaching philosophy. We will be watching film from various professional and college games to reinforce our teaching and to reinforce our philosophy that each face-off student is unique in their own regard.
In part with high-level competition amongst elite players from across the country, the most valuable tool will be the player's accessibility to the coaches. Face-off Factory's signature competition will take place on the final day of camp. Players will be placed in brackets and seeded based on their ages and performance during competition throughout our preliminary days of camp. The tournament will be double elimination style to determine our Face-off Factory National Overnight Champions.
Players will be filmed and evaluated throughout the day. The players will work together, in small groups based upon age, skill, and request, through stations to ensure the right level of instruction and supervision. The training days will focus on building the complete face-off midfielder, including techniques, strategy, ground balls, alternative moves and counters, and film study.
THE RISING STAR SPORTS RANCH RESORT: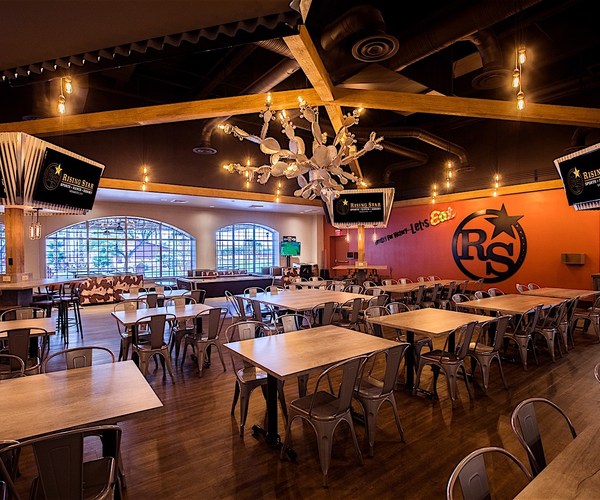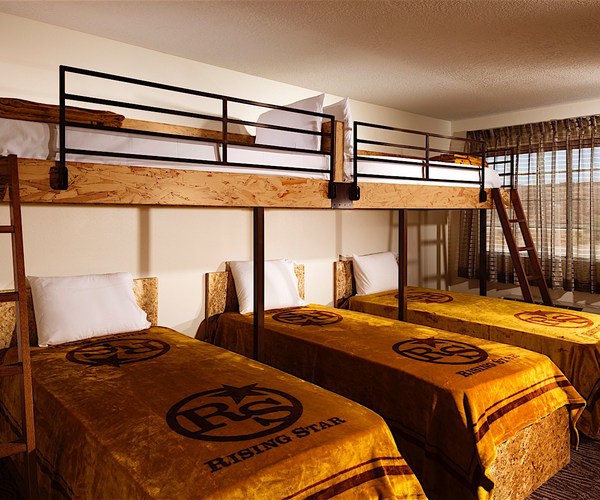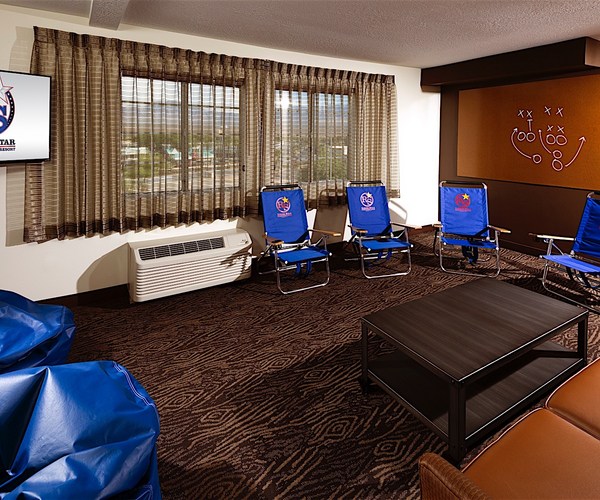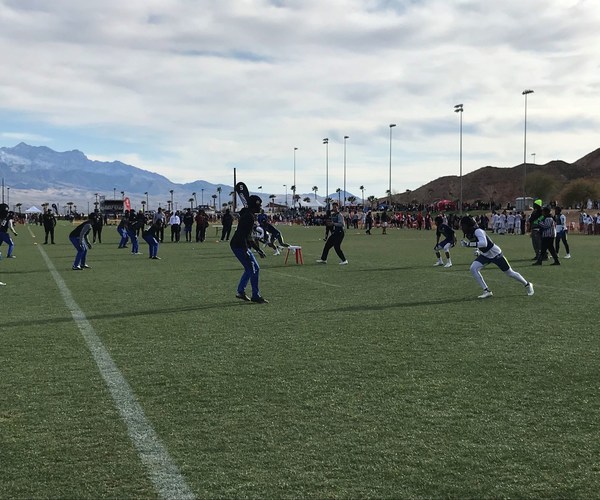 Rising Star Sports Ranch Resort is a one of a kind venue for camps, tournaments, and events. The Sports Ranch is located in the beautiful desert resort community of Mesquite, NV which is 60 miles from Las Vegas. The resort features 210 hotel rooms, a restaurant, conference space, and a 30,000 sqaure foot field house. The resort includes unique room types and configurations perfect for youth sports, golf getaways, and special events. The sports facilities include baseball/softball fields, soccer/lacrosse fields, courts, gymnasiums, and more. The Rising Star Sports Ranch is dedicated to providing incoming teams and families with the best athletic facilities and service.
This event is limited to 75 players.
https://www.stgshuttle.com/?gclid=EAIaIQobChMI67WE77yr5AIViB-tBh1svAKIEAAYAiAAEgJlzvD_BwE.Please see a link for the shuttle service from Las Vegas Airport. You want to get your shuttle to mesquite NV, round trip tickets are about $50. Please email us if you will need a shuttle and we will send a discount code prior to registering.

If you have any questions, please email or contact Coach Nardella (315)727-6914.
FACE-OFF FACTORY
Email: [email protected]
Website: www.face-offfactory.com
Like us on Facebook: https://www.facebook.com/TheFaceOffFactory
Follow us on twitter: @FaceoffFactory